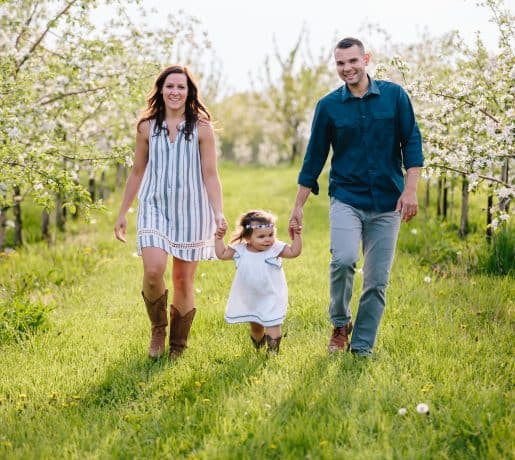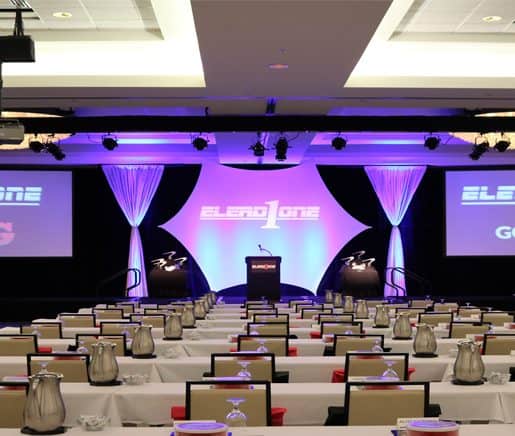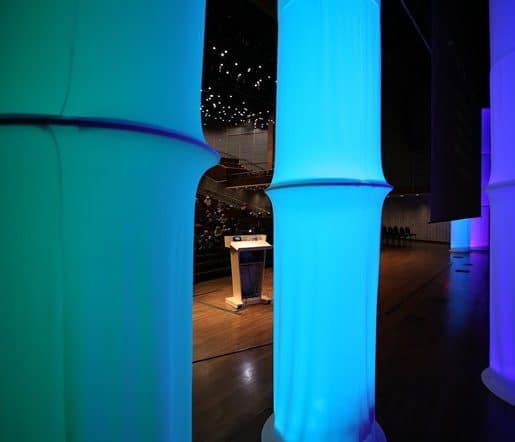 Our Story
Since 2008, Stretchy Screens has been delivering high-quality tension fabric products to customers around the world.
As told by Josh Dugan, owner of Stretchy Screens
Our story began in 2008 — when my wife (then girlfriend), Chanda, and I were attending college at Northwood University. We were planning a mobile DJ event, and needed a screen for displaying music videos. Unsure of where to get a pre-fabricated screen, we decided to create our own.
The event was a hit! And after sharing photos and video of the event on social media, it became clear that others were looking for projection screens, too. Event planners needed them, mobile DJs needed them, and so did churches, AV companies, and many others.
Once the seed of a new business was planted, we were off.
We started Stretchy Screens in 2008 and went to work creating high-quality, American-made projections screens for event companies, churches, and anyone else who needed them. Since that time, we are proud to say that the Stretchy Screens brand has steadily grown. Today, the Stretchy Screens name is synonymous with quality, affordability, and excellence in customer service. As one of the leading spandex projection screen companies in the nation, we've been able to expand as well and now offer a wide range of new and innovative tension fabric products — from speaker stand covers and truss covers to giant spandex sails and trade show displays.
In 2015 we moved Stretchy Screen production back to our home state of Michigan. We continue to operate our family-owned business right here in the Mitten State. We are proud to be a U.S.-based company with quality U.S.-made products.
Our Products
Our premium spandex fabric products have been spotted at NFL stadiums, music festivals, and corporate events across the country and beyond.
Our passion is to make the work you do, and the events you plan, better and easier. From our very first days as a company, we believed in the value of providing high-quality, U.S.-made products at competitive rates. Today, we still believe in these values and do our best to serve them.
Stretchy Screens products are made with the closest attention to detail and care. Each one of our high-quality spandex products is sewn by skilled seamstresses. Our spandex is wrinkle-free with finished edges and tough, heavy duty nylon webbing attachment points. In addition, all material meets NFPA 701 fire code standards — it's flame retardant and safe for any large event or gathering.
Before shipment, we thoroughly inspect and carefully package your order to meet quality standards. Custom orders are made to order quickly for your upcoming event, but the same thorough attention to detail is always there.
We take pride in the products we create for our customers around the nation and the world. In fact, some of our Stretchy Screens products have even be spotted at the Super Bowl and various NFL stadiums, on TV shows, and at music festivals world-wide.
Our Commitment to You
Because our company is small and locally-based, we have the privilege of offering you personalized customer support. Our customer service team is highly knowledgeable and well-informed about our products, so whenever you need us, we're here with the answers to your inquiries.
Whether it's a simple question about shipping or a complex custom order request, we can help.
For more information on Stretchy Screen products, see our Product Care & Maintenance page and our Shipping & Return Policy.