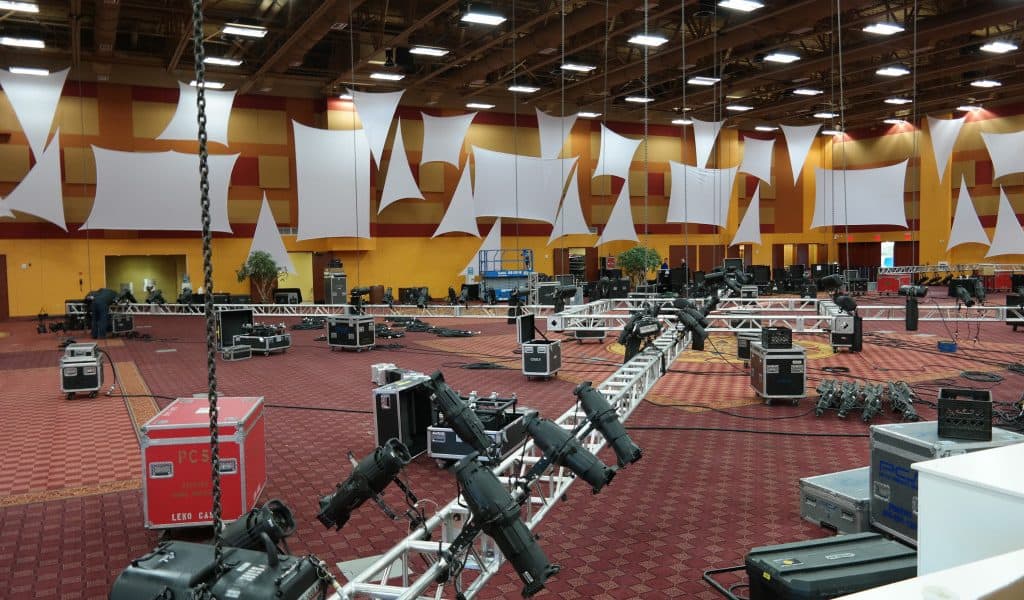 Need your order fast? We've got you covered.
At Stretchy Screens, we fully understand the fast pace of the event industry. After all, when it comes to event planning, faster is always better. You've got so much going into this production that arranging your spandex displays, projection screens, backdrops, and other setups is just one cog in the machine! For this, we're happy to provide rush shipping when we can.
Rush Order Turnaround Times
We'd love to tell you the exact number of days it will take to get you your order, but trust us when we say it truly depends on what you're ordering.
The good news is that nearly all of our ready-made products are in stock and ready to go. So as soon as you see what you need from our product pages, simply add it to your cart, and if you need it extra fast, just choose expedited shipping. We'll get to work on your order immediately and can sometimes even send out in-stock items on the same day.
If, however, your products aren't in stock or if you've created a custom order, the process will naturally take a bit longer, so please keep this in mind and bear with us. If you have a special event, contact us and confirm shipping before placing your order, or note your "in-hands date" during checkout.
Fees
If it's in stock, we won't charge you a rush order fee.
If, however, the products you're looking to purchase include a custom order or if they are not in stock, we may charge up to a 25% rush order fee.
Rush Order Shipping Methods
Rush shipments are always shipped via either FedEx® 2-day Shipping or FedEx® Overnight Service. We also offer Saturday delivery options and FedEx® Priority Overnight delivery options.
For any other questions, or if you have an event date and are worried your order will not arrive on time, please contact us.